Empire State Roads
Photo Gallery
Cayuga, Oswego and Wayne Counties
---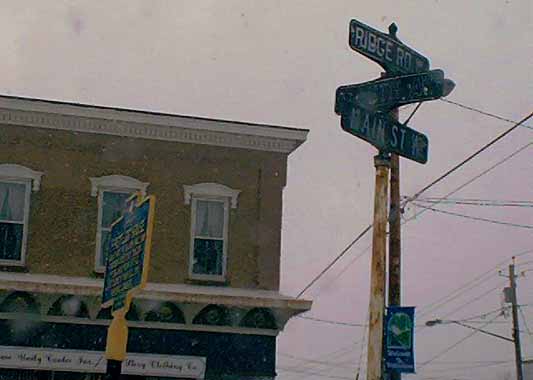 An old street name sign assembly in Williamson, at the junction of Ridge Road (CR 103) and South Avenue. Note that Ridge Road West is also signed as Main Street West; modern white-on-green signs elsewhere in the Town continue this practice. The historical marker to the left notes this location as the site of the first log house in Williamson.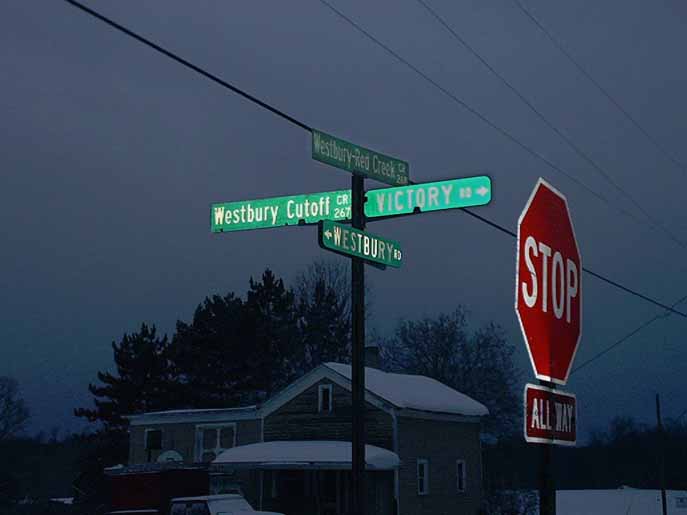 (click to enlarge)
Typical Wayne County signage in Westbury, showing county route numbers. In fact, this tiny hamlet lies on the Wayne/Cayuga county line, and the two signs shown here with arrows are actually Cayuga County's.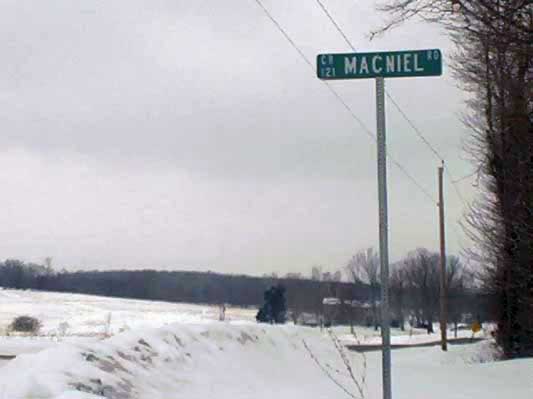 One style of signage used on Cayuga County highways. This example is in the Town of Sterling.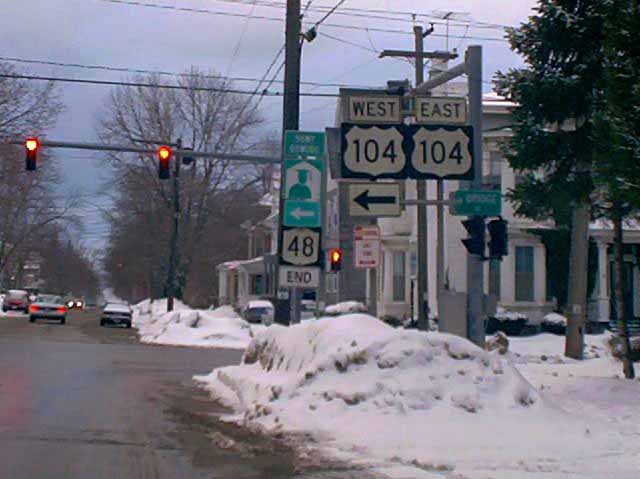 The most notable feature of this assembly in Oswego is the use of US 104 shields. US 104 has not existed since the early 1970's, when it was redesignated NY 104; only a very few US 104 shields still stand. Also of interest here is the "END NY 48" signage: generally, "END" banners are placed above shields at an assembly in advance of the intersection. Finally, note the City of Oswego's signature large street name sign (in this case, West Bridge Street), the missing arrow for "US" 104 eastbound, and the use of the "graduate" trailblazer for SUNY Oswego.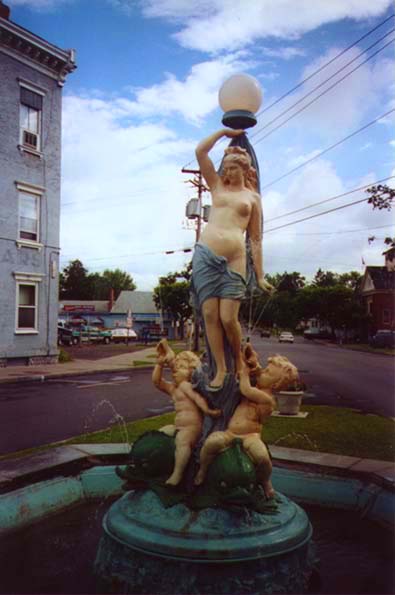 This winsome character is found right in the center of the Village of Wolcott. She stands in both striking contrast to and loyal support of the village's decidedly rustic quality.
In Oswego, a winter sun sets over icebound Lake Ontario, a scene of strange beauty peculiar to Western New York.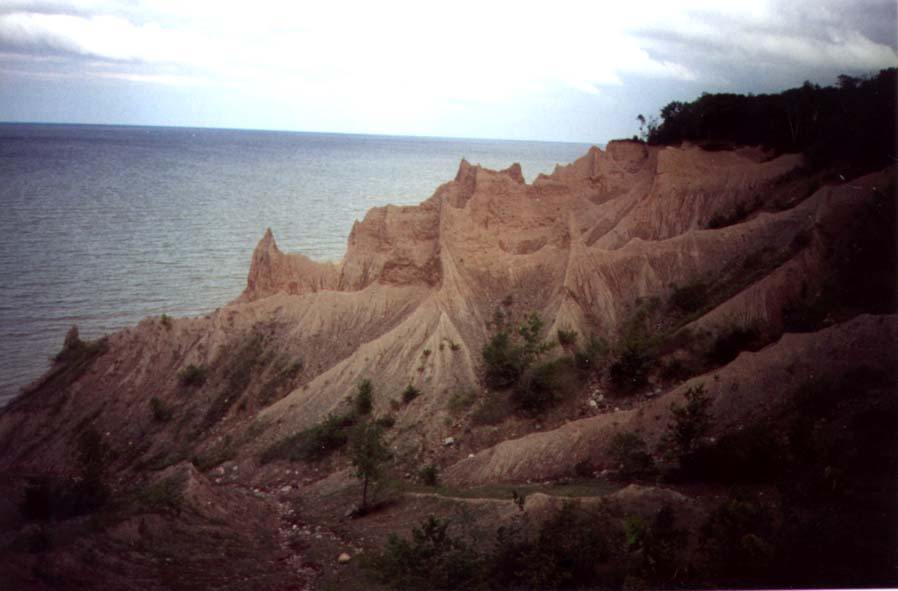 (click to enlarge)
This bizarre formation is one of many like it at Chimney Bluffs State Park, on Lake Ontario east of Sodus Bay. Erosion of the soft cliffs from the bottom causes the earth to periodically slump in a semicircular formation, often leaving a narrow sandstone spine between each one. Trails follow both the top and bottom of the bluffs, affording wonderful views of this alien landscape.
Cayuga County Highways >>
Oswego County Highways >>
Wayne County Highways >>
<< Back
---