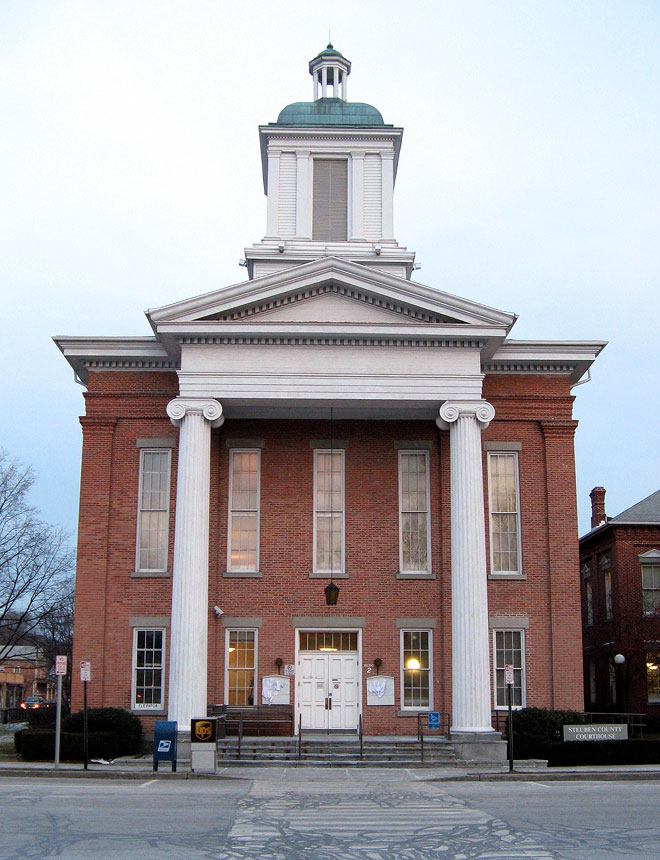 Jan 11, 2007
(click to enlarge)

The Steuben County Courthouse in Bath, at the northeast corner of Pulteney Square. That guard in the window was eyeing me up good….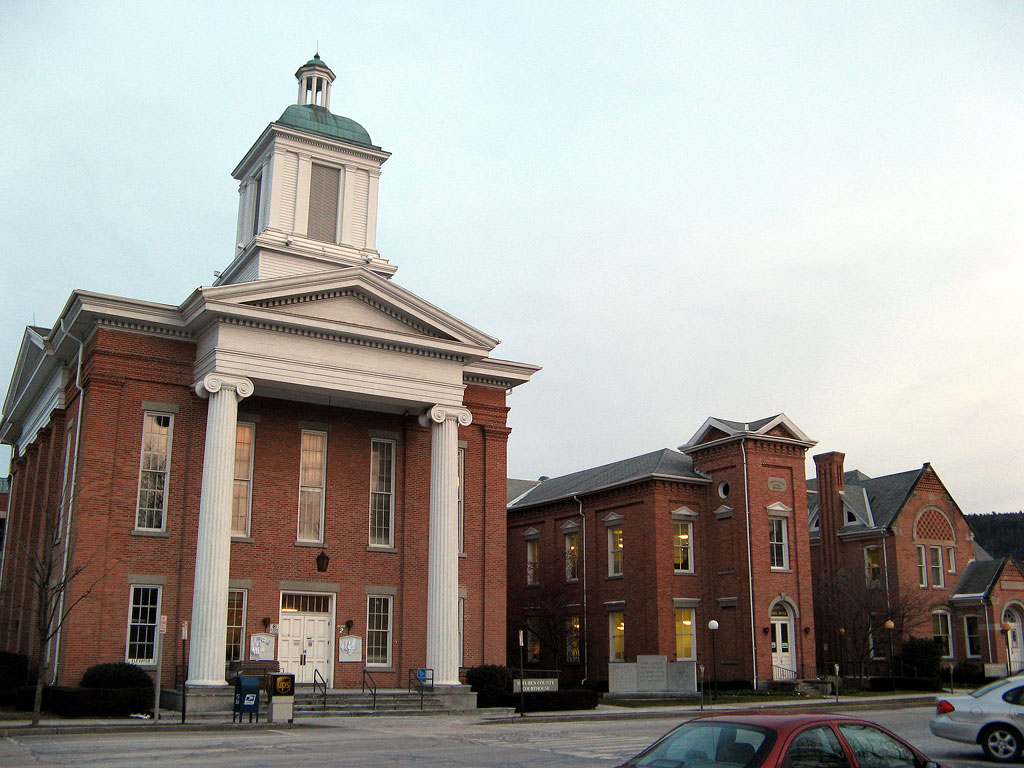 Jan 11, 2007


(click to enlarge)



This view shows some of the other county buildings, and that guard is still there. You'd think photographing a minor county courthouse would be

less

intimidating than, say, the White House.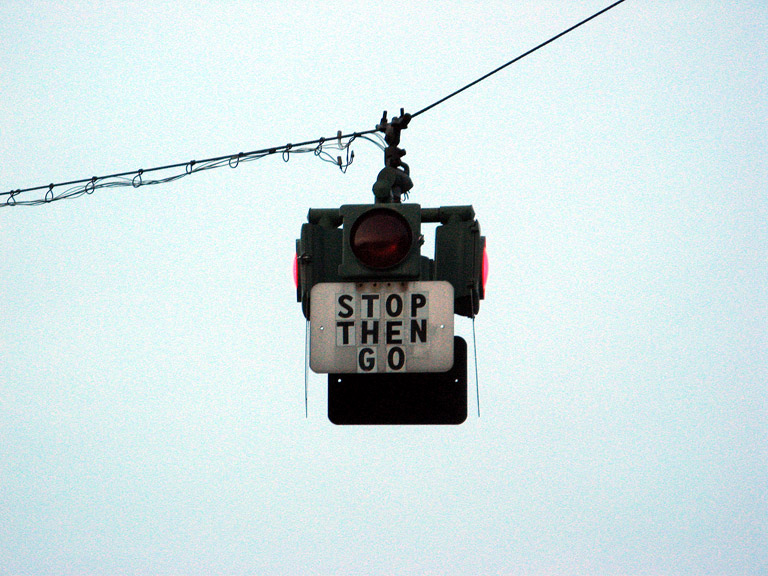 Jan 11, 2007


(click to enlarge)



At Morris Street and Lackawanna Avenue in Bath is this four-way flashing red beacon. The village DPW helpfully tells you how it works.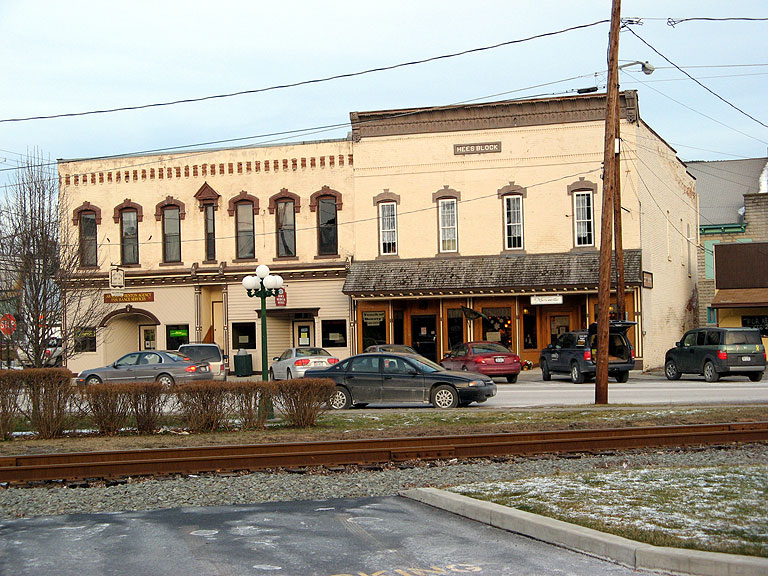 Jan 11, 2007


(click to enlarge)



A business block on South Main Street in the Village of Avoca. That's the Bath & Hammondsport Railroad in the foreground.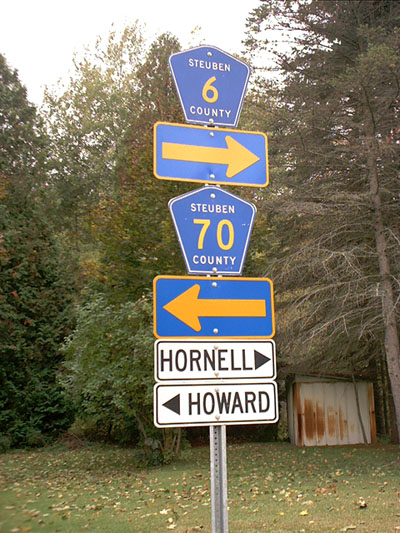 A Steuben County directional assembly in the Town of Avoca. The county pentagon shields and arrows are standard designs, and the county has added black-on-white destination plates.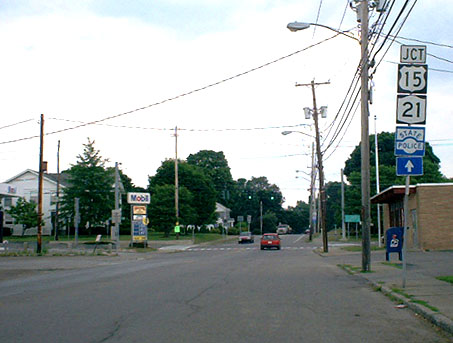 This is the south end of NY 63 in the Village of Wayland, approaching the junction with NY 15 and NY 21. Note that a relatively new US 15 shield is posted here: this is probably an error, since US 15 has not existed this far north since the 1970s.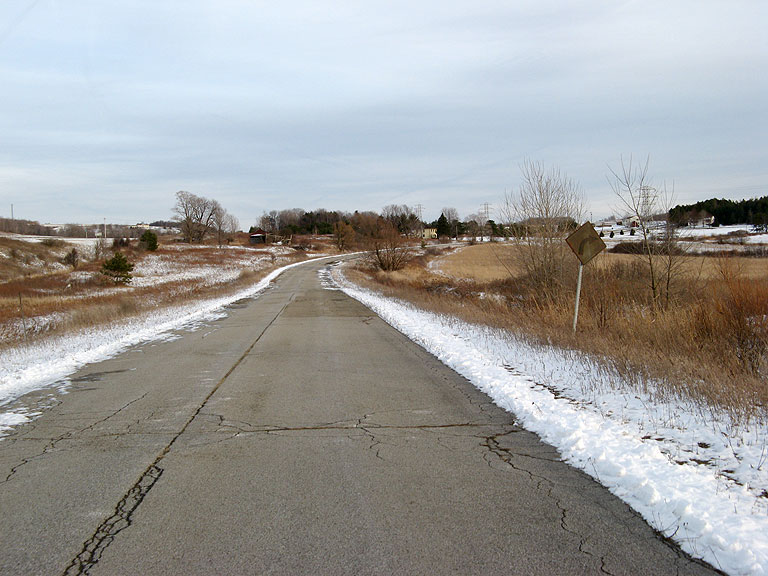 Jan 11, 2007


(click to enlarge)



Nearby, however, there is an authentic stretch of old US 15 that was cut off when the Genesee Expressway (now I-390) ws built. Here is a Google Maps link showing the area; the old highway is visible from I-390 just south of Exit 3.

On that stretch are some great vintage signs, dating from when this was the main highway between Corning and Rochester. There are two old curve warning signs (see closeup) and two old reference markers: one northbound (wide angle / closeup) and one southbound (wide angle / closeup).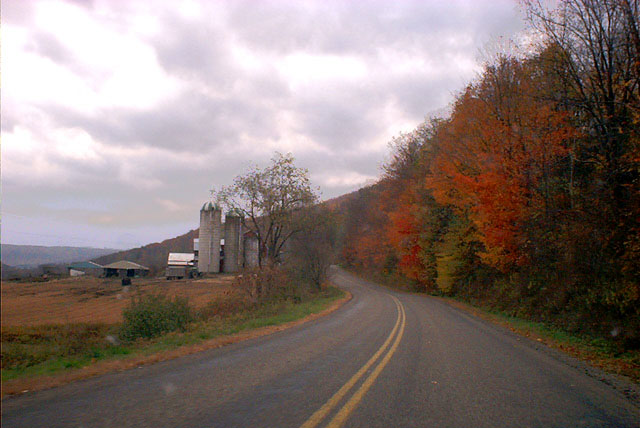 Steuben County maintains a great many rural highways. Most of these connect the smallest settlements and run through the remotest sections. Here is a view southbound on CR 9 between Ingleside and Wallace.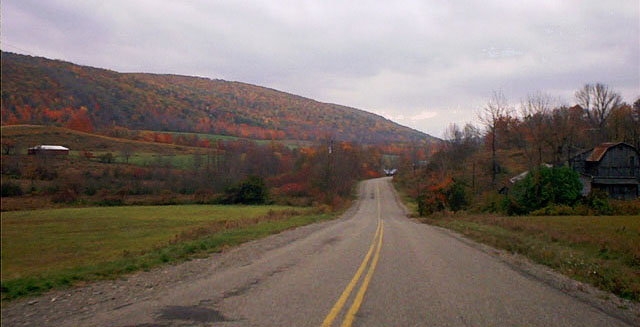 Another rural scene, this one on CR 27 between Howard and Canisteo.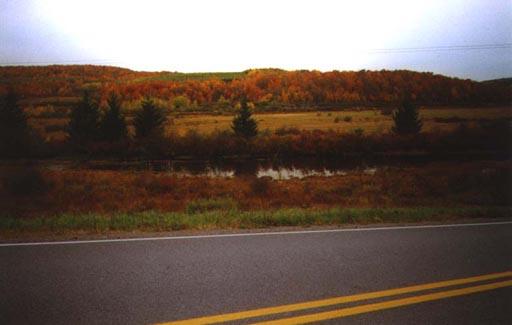 An autumn scene along Allegany CR 15B, near Bridsall. These sparsely populated counties offer many wonderful excursions displaying the grace and serenity of rural Western New York.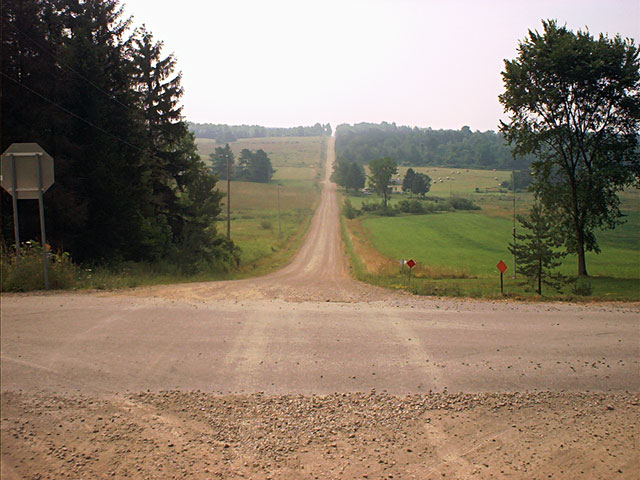 This is the Old State Road in Allegany County, but it has not been state-maintained since the earliest years of the twentieth century (today, it is not even a county highway). Narrow, paved in gravel, and practically arrow-straight, it probably looked no different when first constructed during the Good Roads movement of the turn of the last century. It is one of the most beautiful drives in Western New York.