Empire State Roads
Photo Gallery
Genesee, Niagara and Orleans Counties
---

(click to enlarge)
This photo composite shows a panoramic view of the Niagara River whirlpool, about three miles below the Falls. The land on the right lies in the United States, while that on the left is in Canada. The Niagara Parks Commission's Spanish Aero Car seen here carries tourists over the whirlpool on an overhead cable. This view was taken from the cable car platform in Niagara Falls, Ontario, across the river from New York's Whirlpool State Park.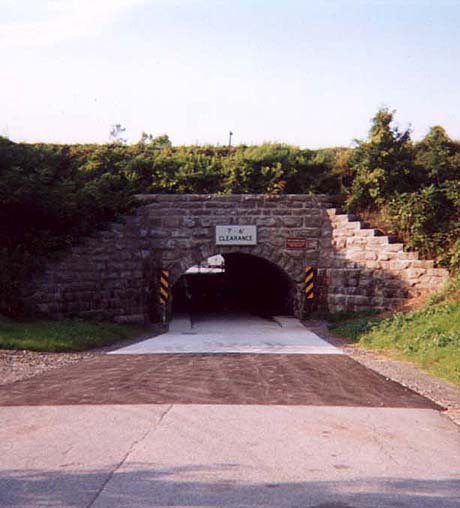 In Orleans County, the Culvert Road passes beneath the Erie Canal through a stone arch culvert. The roadway was recently reconstructed to remedy flooding problems, and is shown here just completed, not yet open to traffic. A plaque at the right makes note of the culvert's inclusion in Ripley's Believe it or Not!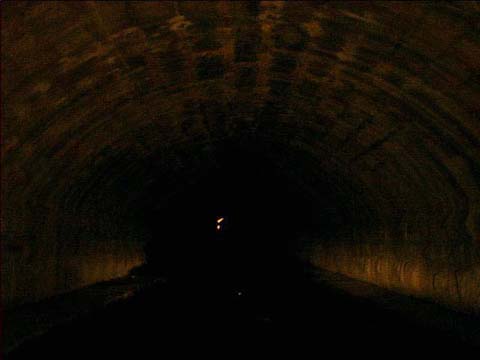 A nighttime trip through this confined structure, with a posted vertical clearance of 7 feet 6 inches, is not for the claustrophobic.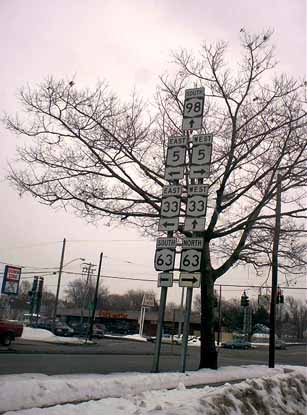 In Batavia, this directional assembly reaches up literally into the trees.
Genesee County Highways >>
Niagara County Highways >>
Orleans County Highways >>
<< Back
---