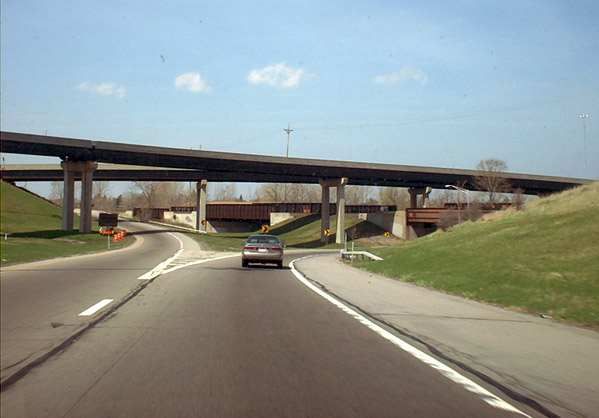 A view of the Can of Worms interchange, taken from the I-490 westbound exit ramp to I-590 south (left) and NY 590 north (right). The high flyovers are exit ramps from NY 590. Notice also how the CSX mainline is incorporated into the interchange.
Here is an unusual one-lane arched railroad underpass, found on Sunset Trail near Fairport. The CSX West Shore line runs along a high embankment through here, due to the uneven topography of the Irondequoit Creek basin. Similar railraod structures can be found in the vicinity, such as this one-lane underpass on Baird Road (CR 34).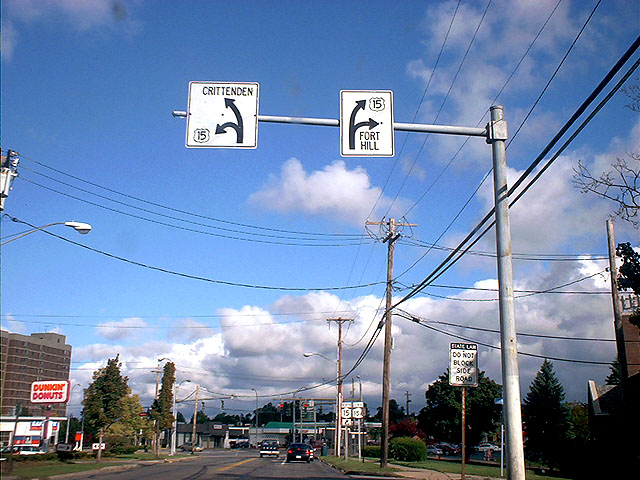 These signs on East Henrietta Road display the turn lane assignments for the upcoming NY 15 intersection. However, they erroneously show shields for US 15, a route that hasn't run through here since the 1970's. In the background is the end assembly for NY 15A.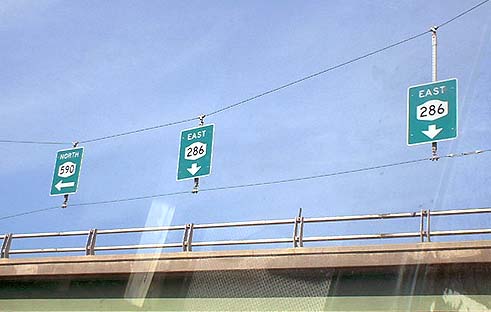 Unusual overhead shields on Browncroft Boulevard at the NY 590 interchange.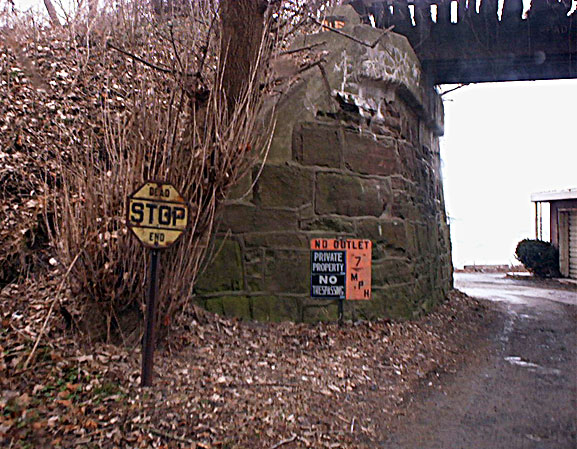 Strange collection of signs at the entrance to Oklahoma Beach, on the sandbar between Lake Ontario and Irondequoit Bay. The overpass here is the adandoned Hojack Line, which once crossed the swing bridge at Charlotte.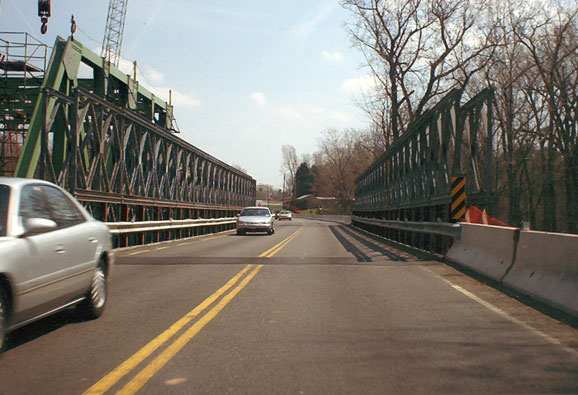 Temporary bridge over the Erie Canal on NY 31 in Perinton. This structure served traffic while the existing bridge, shown partially dismantled at left, was replaced with a wider span. Also see this wide view of the temporary radway, facing eastbound.

(click to enlarge)
Panoramic view of I-490 passing through the office park district near Bushnell's Basin. At this time, the westbound roadway was being reconstructed; a concrete barrier is visible separating the travel lanes on the eastbound roadway.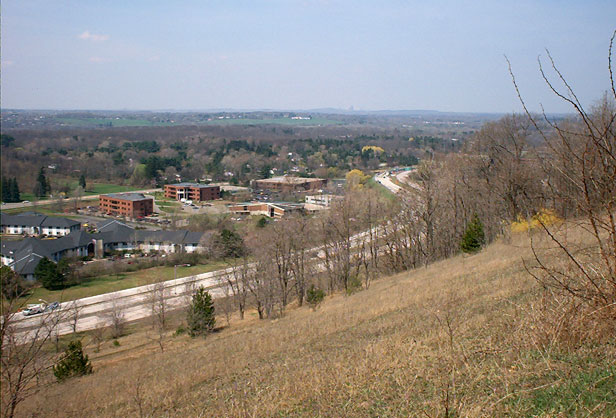 This photo and the one above were taken from the Lodge at Woodcliff, high above where I-490 snakes through the Blackwatch Hills. This photo faces northwest, where the Rochester skyline is faintly visible in the distance.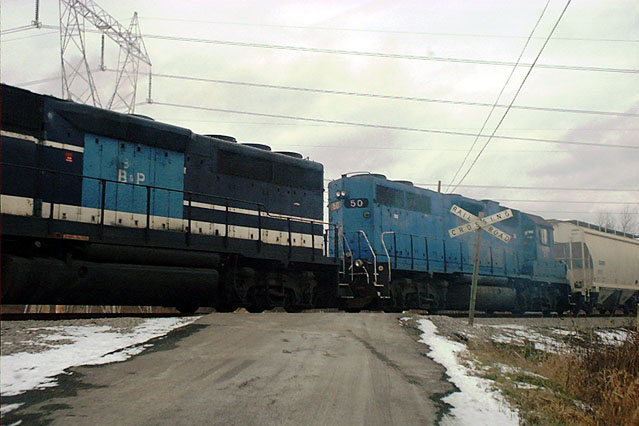 Possibly the most remote railroad grade crossing in the county is on Krenzer Road in the Town of Chili. Here, a Buffalo & Pittsburgh locomotive draws a train along the Rochester & Southern shortline track.