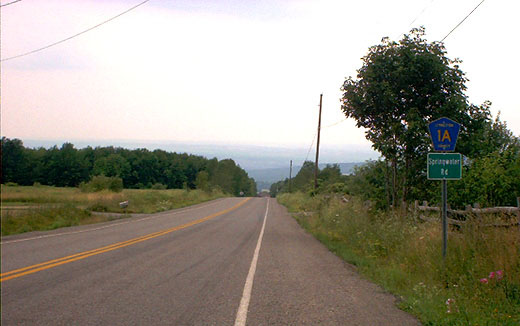 An example of signage for Livingston County highways, on CR 1A (Springwater Road). The placement of pentagon markers on the county's roads is a fairly recent development, and the inclusion of the road name as shown is even more recent. Not all county highways yet have this kind of signage, which is placed immediately after the start of a route, a change of route number, or a state highway junction.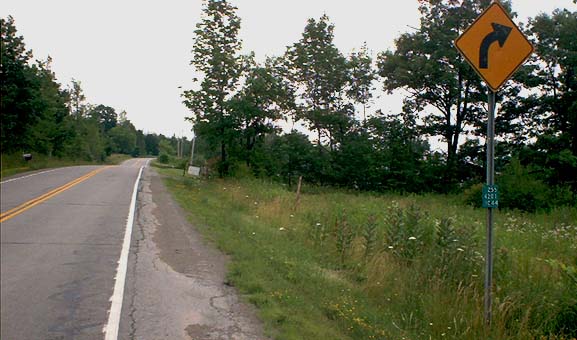 CR 71, the Dansville Stagecoach Road, was formerly NY 255. Most of the state reference markers for this route remain, and many are of a much older design than the one shown here. CRs 3, 30A and 72 are likewise former state routes, having once been part of a much longer NY 258.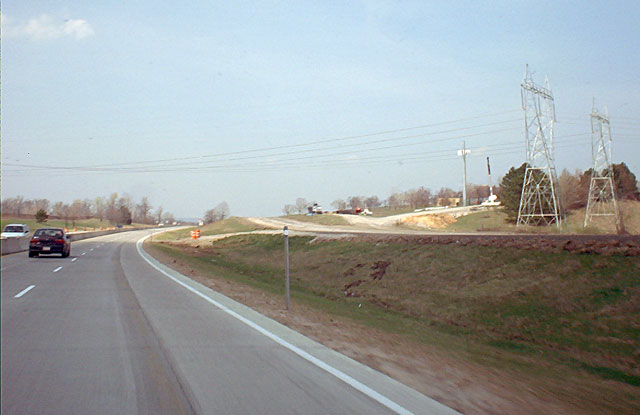 During 2002, the westbound lanes of I-490 were reconstructed in concrete, as the eastbound lanes had been the previous year. This view shows westbound traffic sharing the eastbound roadway in the Town of Victor, Ontario County. Visible here is the abandoned westbound rest area, which made for a convenient construction staging area. The eastbound rest area is now used as a truck inspection station.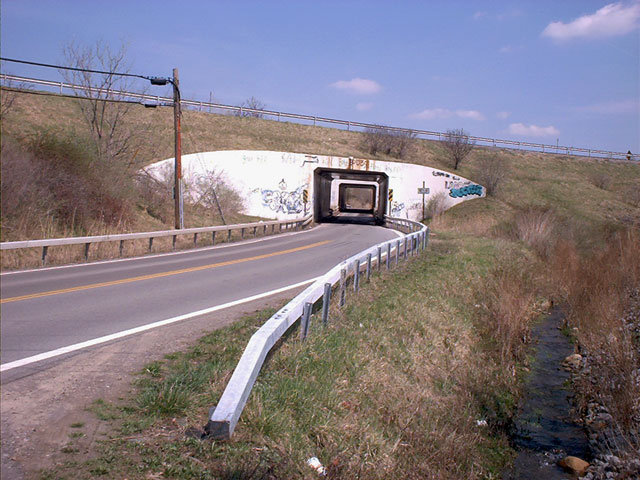 Between Exits 44 and 45 on the New York State Thruway, undercrossing roads often pass through concrete culverts like this one on Willowbrook Road. Actually, two culverts are visible here. The one in the foreground passes through the eastbound entrace ramp from I-490; the second culvert carries the Thruway proper (also see reverse view). This was the site of a much-publicized bus accident, which killed five persons in 2002.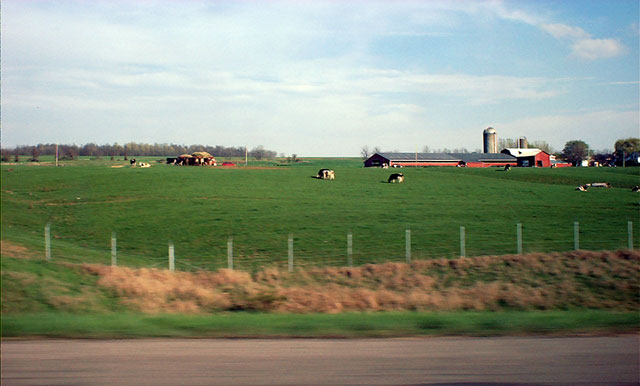 A dairy farm in the Town of Geneseo, seen from I-390.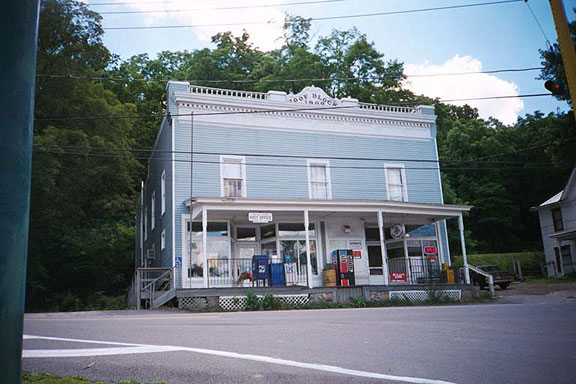 This is the post office at Middlesex, a hamlet in Yates County at the junction of NY 245 and NY 364. It is also a general store, as is sometimes the case in the small rural towns of Upstate New York. This kind of old storefront, which looks as if it ought to be one of a row of similar structures, is also often found standing alone, looking rather out of place in such a small community.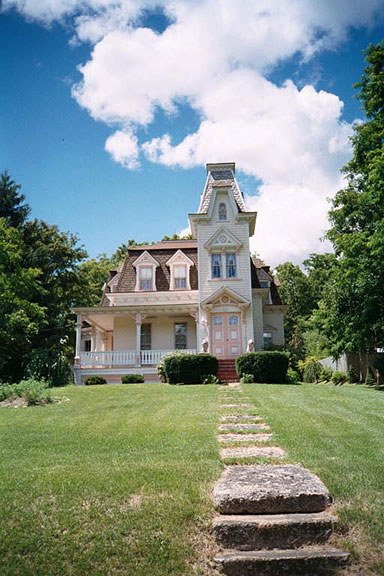 This used to be a classic haunted house in Naples. Picture it with an overgrown lawn, glass missing from the top window and some of the others slightly open, and plain black and white paint, cracked and peeling. Also picture it with the crescent moon perfectly framed in the upper left corner, and you'll see it as I first did one summer night. Imagine my disappointment when I returned in search of it, and found this!

(click to enlarge)
In high autumn, New York's Southern Tier offers scenes of unmatched beauty. This tranquil overlook can be found on Livingston CR 49 in the Town of Ossian, southwest of Dansville.