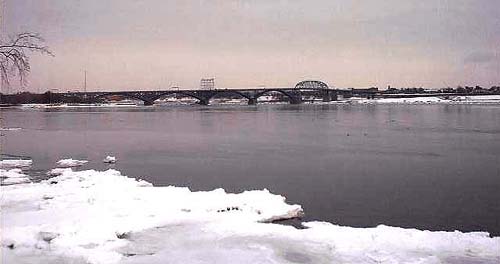 The Peace Bridge connects Buffalo, New York with Fort Erie, Ontario. It consists of three traffic lanes, the center lane being reversible to accommodate higher peak direction volumes. Plans have been devised for a second, parallel bridge span to ease congestion on the overburdened structure. This view is taken from the Canadian side, along Lakeshore Road in Fort Erie. For an aerial view, see Interchange of the Week #15.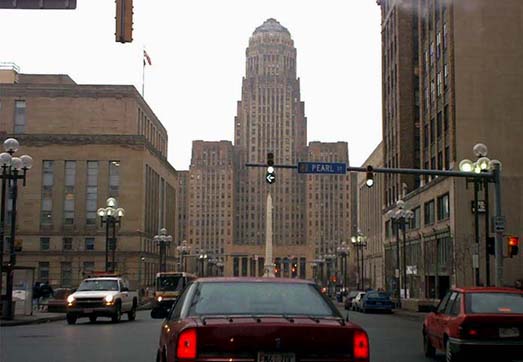 Heading west in downtown Buffalo, Court Street offers an impressive view of the massive, Art Deco-style City Hall, completed in 1931. The building is complemented perfectly by the light granite obelisk at Niagara Square.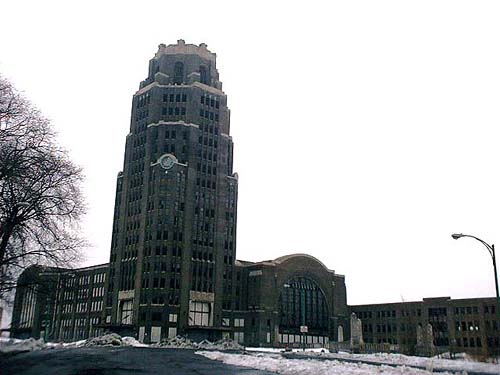 Comparable in style to City Hall, Buffalo's old New York Central Terminal served railroad passengers between 1929 and the coming of the Amtrak era. Now abandoned, the building stands in severe disrepair, a haunting reminder of the city's forgotten grandeur.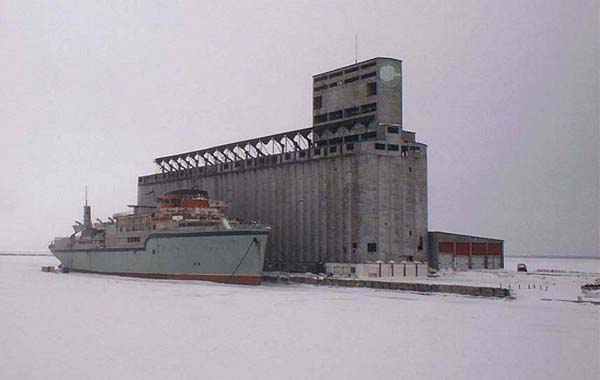 The decrepit Marine Star (AKA Aquarama), frozen into the waters of Lake Erie, has been abandoned at this grain elevator in southern Buffalo since 1995 after being moved from Windsor, Ontario. The owners plan to rehabilitate the vessel as an entertainment ship. The entire area surrounding Buffalo Harbor and the Buffalo River offers a fascinating array of storied industrial cityscapes like this.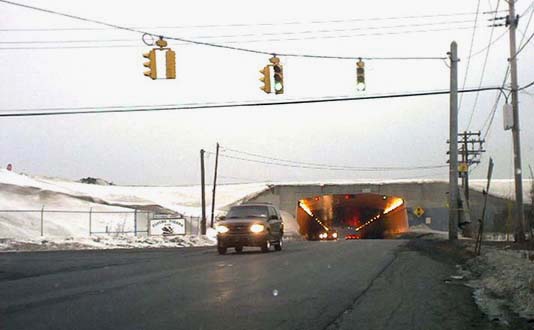 A tunnel carries Aero Drive (CR 324) under one of the runways of the Buffalo-Niagara International Airport. The tunnel has a reversible center lane for peak-direction traffic (note the lane-use signals on the tunnel ceiling). Ellicott Creek also passes under the runway, through a large culvert just to the right of this photo.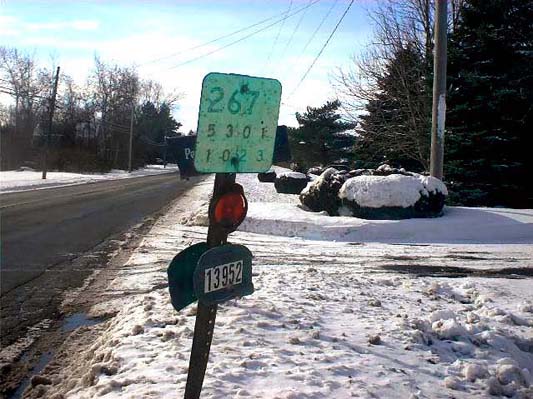 NY 267 was the road from Akron to Basom, running through the Tonawanda Indian Reservation. The state highway designation was removed in the early 1980's and the road reverted to the Towns and the reservation, but along one stretch just inside of Erie County, several old state reference markers remain. Today, the road carries unusually heavy traffic (probably more than it ever did as a state road), consisting largely of bargain-seekers hoping to buy low-priced gasoline and tobacco from tribally-owned establishments.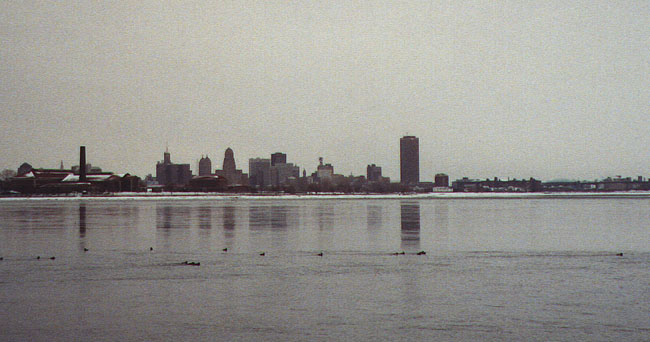 An excellent view of the Buffalo skyline is afforded by the same vantage from which the top photo was taken. The two tallest buildings are City Hall (left of center) and the HSBC Center (isolated at right). At far right is the Buffalo Skyway, which carries NY 5 over the mouth of the Buffalo River.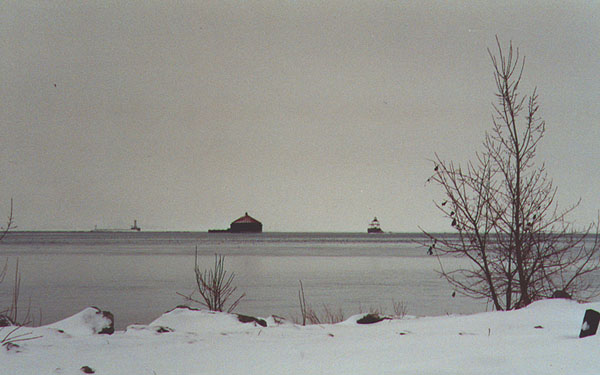 Also visible from this location are several interesting structures in Lake Erie, including these three lights: the ruined Horseshoe Reef Light (right), the Buffalo Intake Crib (center), and the Buffalo Breakwater Light (left).