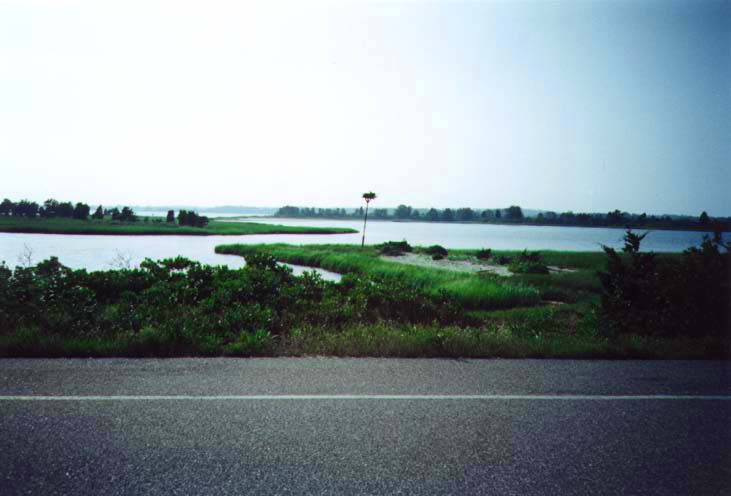 This is a tidal wetland along Orient Beach, a narrow sandbar off the North Fork of Long Island. The view is taken from the access road to Orient Beach State Park.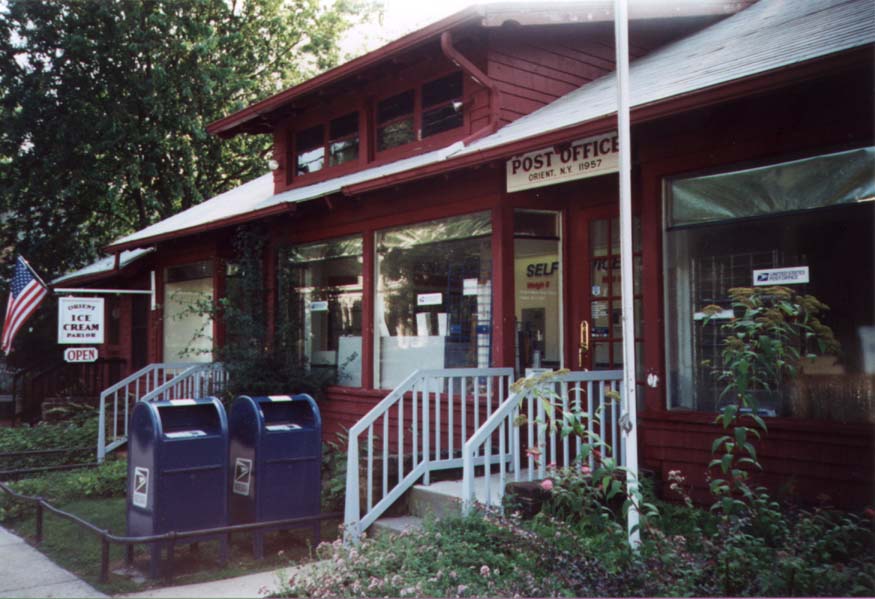 This is the picture-perfect post office for the unincorporated community of Orient, so named for occupying the easternmost point on the North Fork. The building is shared by an ice cream parlor and is next door to a general store where I purchased new film; I took the above photo to finish off the old roll.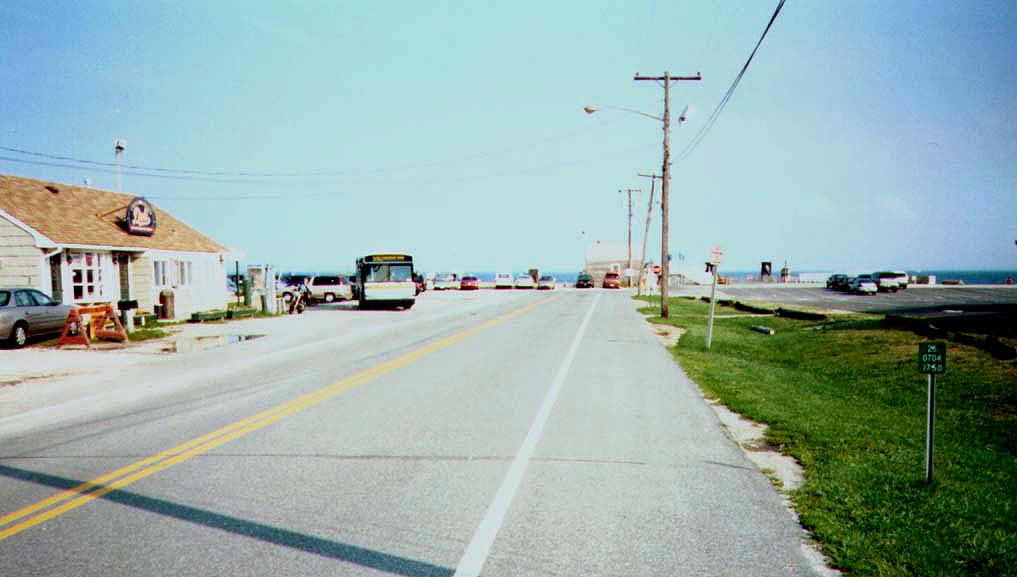 The eastern end of NY 25 at Orient Point. Just to the right is the staging area for the ferry to New London, Connecticut; my car is first in line. Also visible is the last reference marker for NY 25, indicating a rough distance of 75 miles to the Nassau County line.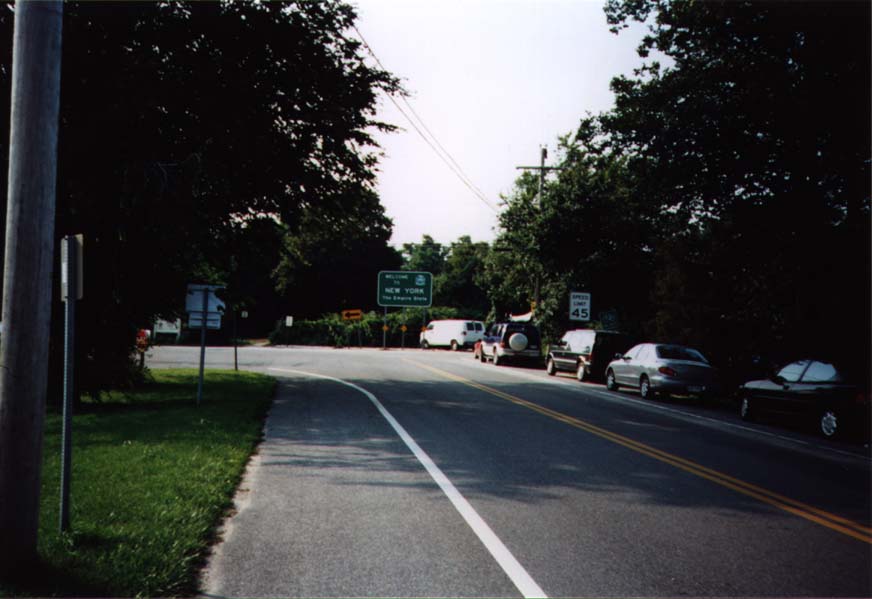 Facing the opposite direction from the above photo, we are now looking at the beginning of NY 25. A standard state line sign greets disembarking ferry passengers.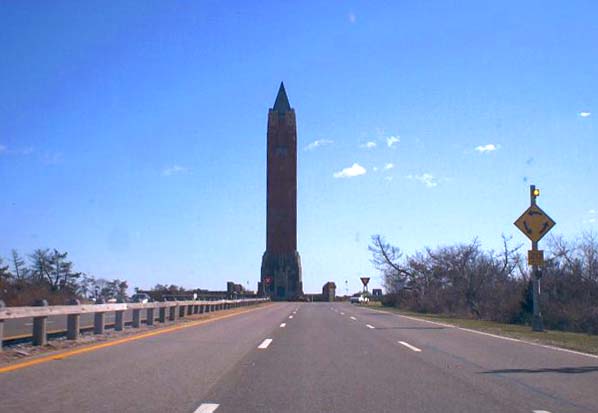 This obelisk, marking the entrance to Jones Beach State Park, stands in the center of the traffic circle where the Wantagh State Parkway (shown here) meets the Ocean Parkway. A similar obelisk can be found at Robert Moses State Park on Fire Island.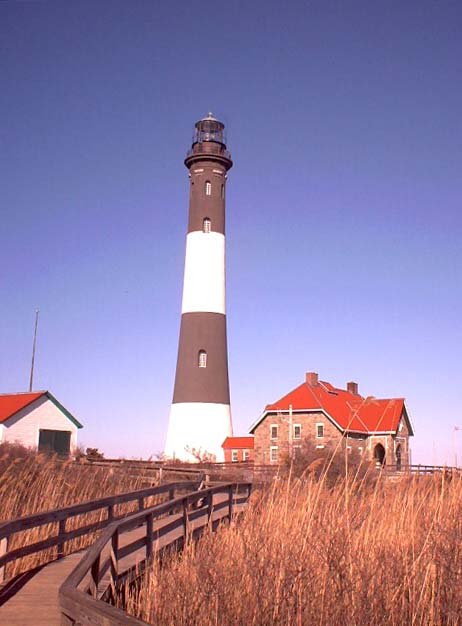 Robert Moses State Park occupies the western tip of Fire Island, most of which is inaccessible to motor vehicles. Adjacent to the state park is the Fire Island Lighthouse, reached by an elevated boardwalk above the dunes and beachgrass.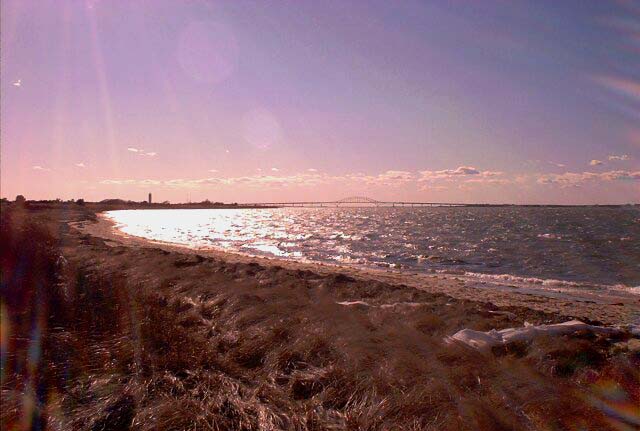 A view from the north side of Fire Island, in Robert Moses State Park. In the distance is the south span of the Robert Moses Causeway, which connects Captree and Robert Moses State Parks with Long Island proper. To the left of the bridge is the monument at the entrance to Robert Moses State Park.