Empire State Roads
Photo Gallery
Cattaraugus and Chautauqua Counties
---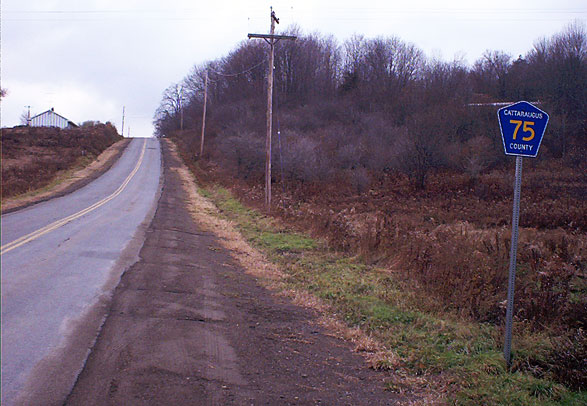 A typical Cattaraugus County highway with typical signage. This is the eastern terminus of CR 75, at its junction with NY 240/CR 32. Note that the county name is written in white lettering, while the numerals are yellow. Other counties use all-yellow legends on county route shields.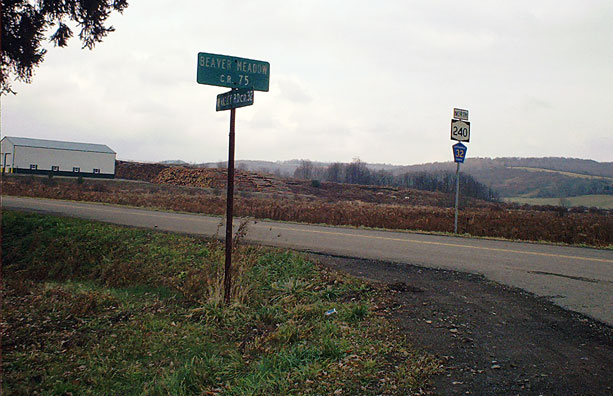 At the same location is an example of NY 240 co-signed with CR 32: this state touring route is county-maintained for its entire length in Cattaraugus County. Also shown is an older method of signage, that of including the CR number on blade signs.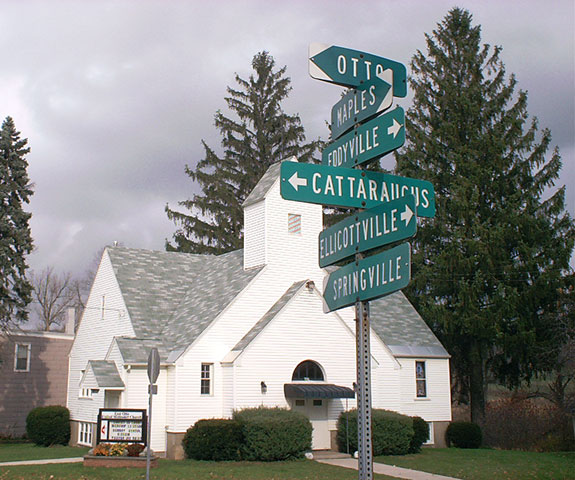 Several destinations are often marked at county higway intersections. In East Otto, such an assembly exhibits two types of arrowheads used.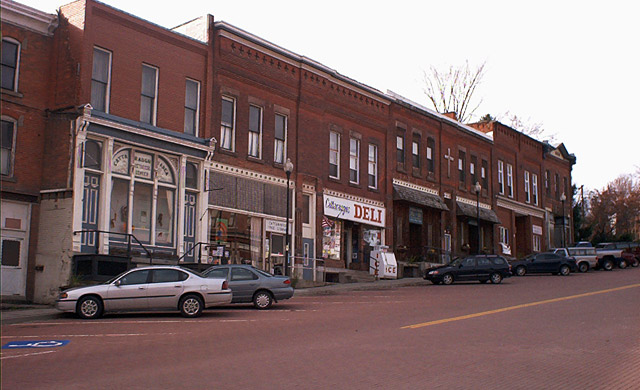 To the west, the Village of Cattaraugus features brick-paved streets and an assortment of old-fashioned storefronts.

In this reverse view of the above photo, a route marker for CR 12 is visible. This is the only instance of a county highway within Village limits in Cattaraugus County. The former CR 84 in Gowanda was another example of late.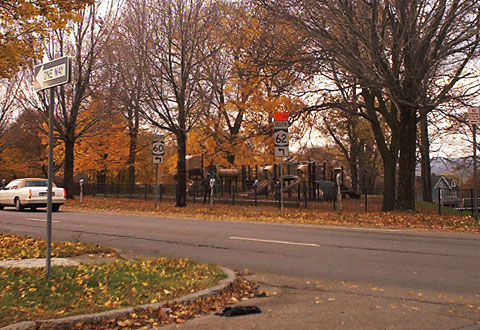 In Jamestown, a construction project resulted in a number of detour assemblies being posted for US 62, erroneously using NY 62 shields.
Cattaraugus County Highways >>
Chautauqua County Highways >>
<< Back
---